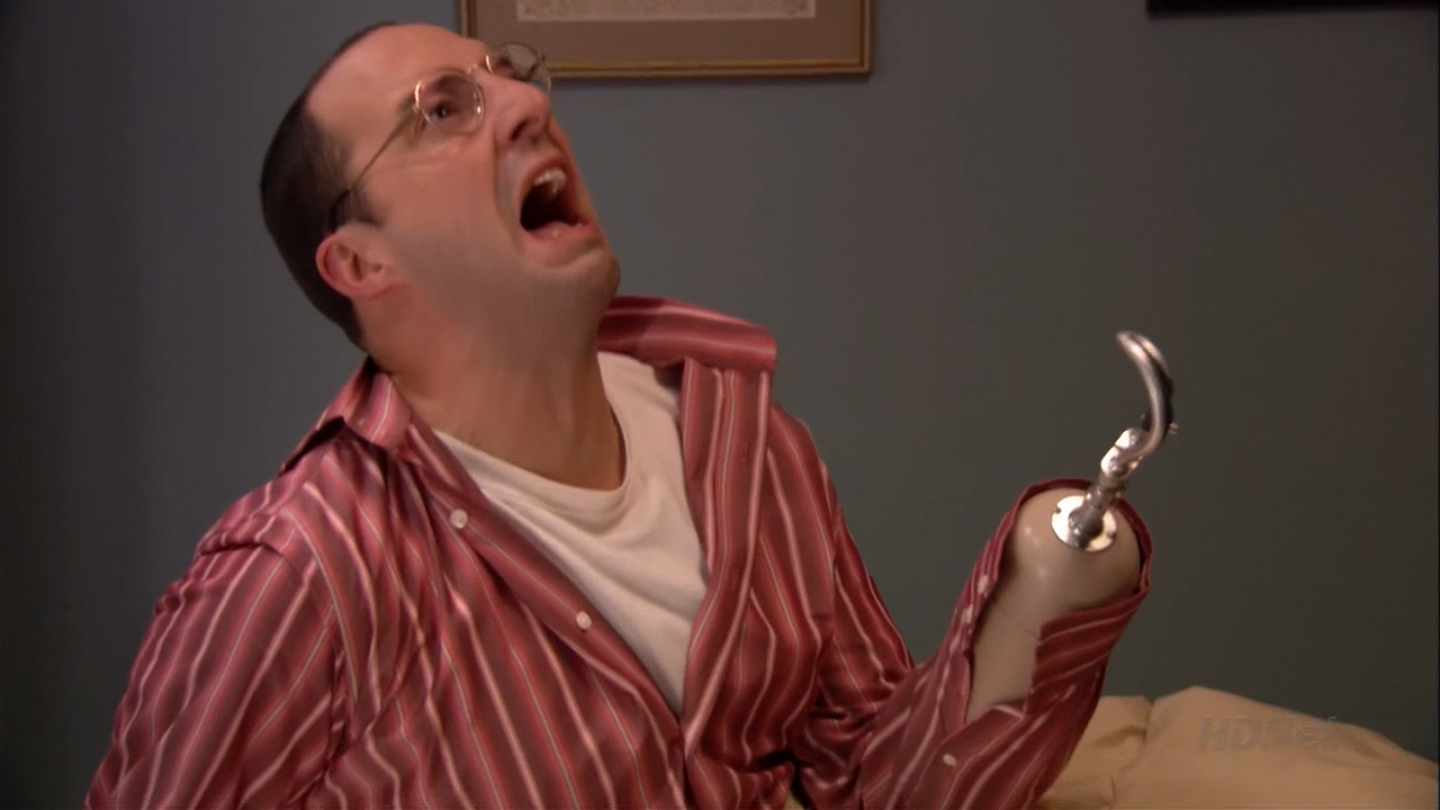 Just sent in a new cart of DVDs this week.  It's mostly TV, and quite a bit of it is just reordering things that we had but now don't have for one reason or another.  What reasons are those you ask?  Well, I don't know exactly, but if I had to guess:
Someone didn't have a soft cloth  to clean the disk with, so they just used sandpaper instead.
Someone thought they were more important than everyone else that uses the library and decided not to bring back the movie.
Someone accidentally stored their DVDs in the cabinet marked "Narnia".
Someone was running late for ultimate frisbee practice and just grabbed the first disc-shaped thing they could find.
Someone gave the disc to their baby/dog/rabid wolverine.
I discarded a movie because it had never checked out, and then instantly became the most popular movie in the world.
Here's hoping none of these titles suffer any of those fates:
2 Broke Girls (Season 3)
3 Days to Kill
Angel (Season 2)
Arrested Development (Season 4)
Austin Powers: The Spy Who Shagged Me
Big Love (Seasons 1, 2, and 5)
The Blacklist (Season 1)
Bowfinger
Doc Martin (Seasons 1 & 2)
Flashpoint (Season 5)
The Glades (Season 3 & 4)
The Green Mile
Haywire
Hot in Cleveland (Seasons 3 & 4)
How Stella Got Her Groove Back
The Hunger (Season 1)
It's Always Sunny in Philadelphia (Season 8)
Longmire (Season 2)
The Men Who Stare at Goats
Midsomer Murders (Sets 22, 23, and 24)
NCIS (Season 11)
Once Upon a Time (Season 3)
Paranormal Activity
Sanctuary (Season 2)
Scandal (Season 3)
The Searchers
Sniper
Spies Like Us
Tombstone
Treme (Season 3)
Walker Texas Ranger (Season 6)
Weeds (Season 4)
White Chicks